2013.09.19
[Updates]
26th TIFF International Competition Jury
International Competition Jury

President of International Competition Jury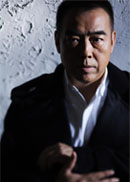 Chen Kaige
Film Director
◆Profile
Born in Beijing in 1952. Chen Kaige has long been regarded as a cinematic keeper of China's cultural heritage for his string of elegant, masterful period dramas. After graduating from Beijing Film Academy in 1982, he made his feature film debut with Yellow Earth (1984), and established himself as a leading figure in China's Fifth Generation of filmmakers. The film's powerful visual imagery and revolutionary storytelling style brought worldwide attention to the changing face of Chinese cinema. His most acclaimed film, Farewell My Concubine (1993), was nominated for two Academy Awards and won the Palme d'Or as well as the FIPRESCI Prize at the Cannes Film Festival. His numerous features include the critically acclaimed The Emperor and the Assassin (1999), the Golden Globe nominated The Promise (2005), the Golden Bear nominated Forever Enthralled (2008), in addition to Temptress Moon (1996), Together (2002), Killing Me Softly (2002), To Each His Own Cinema (2007), Sacrifice (2010), and his most recent work, Caught in the Web (2012). He has served as a judge for the Cannes, Berlin and Venice film festivals as well as several other prestigious film festivals in China, Japan and Italy. In 2006 he was awarded with the Lifetime Achievement Award at the 28th Moscow International Film Festival.
◆Message
Throughout the history of cinema, truly excellent films are rare. When we think of film as an industry, movies that can make money are valued more highly than truly excellent films. Nevertheless, we can still find films with strong characteristics which inspire us, because life itself is an inspiration. I hope to encounter such excellent films and I feel privileged to be the President of the International Competition Jury this year. We won't fail to award truly good movies, and we hope to encourage young filmmakers to create even more excellent works in the future.
---
International Competition Jury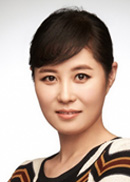 Moon So-ri 
Actress
Born in 1974 in Korea. Moon So-ri started her career on stage before starring in Lee Chang-dong's Peppermint Candy in 2000. In her second feature Oasis (2002) also directed by Lee Chang-dong, she played a woman with cerebral palsy. From this character, she is honored her first major award, the Marcell Mastroianni for New Young Actress at the 2002 Venice Film Festival, where started Moon's skill to catch the attention of fans and critics across the world. Since then, she played Eun Ho-jeong in Im Sang-soo's A Good Lawyer's Wife (2003). From this movie, she won the Best Actress Award in the 14th Stockholm Film Festival. She has been continuing to take on challenging a variety of roles in The President's Barber (2004), Bravo, My Life (2005), Bewitching Attraction (2006), Forever the Moment (2008), Sa-kwa (2008) and until now. She also worked with director Hong Sang-soo in Hahaha (2010) which won the Prix Un Certain Regard at the 2010 Cannes Film Festival, and In Another Country (2012) competed for the Palme d'Or at Cannes last year. Lastly, Moon's recent movie The Spy is released in September.
---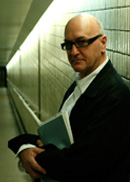 Chris Brown
Producer
Chris Brown has been an independent film producer since 1983. Born in the UK. He is now an Australian national. Chris lives and works between Australia, UK, Los Angeles and New York
He produced The Company of Wolves, Mona Lisa (Winner of the Golden Globe Awards plus an Oscar nomination), Absolute Beginners (David Bowie, Sade, Ray Davis), The Proposition starring Guy Pearce, Danny Houston, John Hurt and Emily Watson (Winner of the Gucci Award at Venice and IF Award for Best Film in Australia). In 2008 he produced Daybreakers, starring Ethan Hawke, Willem Dafoe and Sam Neill, which was released in the US on 2,700 screens, distributed by Lionsgate Films and earned $60 million dollars worldwide.
In 2011 Brown executive produced Bait 3D, the first 3D action movie in Australia and the first Singaporean coproduction with Australia. The film went onto be the 15th biggest opening in China for a foreign film of all time.
Most recently he completed The Railway Man, directed by Jonathan Teplitzky and starring Colin Firth, Nicole Kidman, Stellan Skarsgârd, Jeremy Irvine and Hiroyuki Sanada. For Lionsgate Films.
In 2004 he won Independent Producer of the Year from the Australian Screen Producers Association for his contribution to Australian films.
He is currently working with Ed Pressman to produce a reimaging of the classic action film BLOODSPORT, directed by James McTeigue (V for Vendetta). The film is to be shot in Australia and Brazil and distributed worldwide by Relativity Media.
---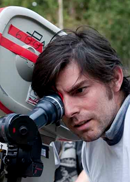 Chris Weitz
Film Director/Writer/Producer
Born in New York in 1969, Chris Weitz was educated at St.Paul's School in London and Cambridge University. He co-wrote the film Antz (1998) with his brother Paul. Together they directed American Pie (1998), Down to Earth (2001) and About a Boy (2002) starring Hugh Grant, which earned him a nomination for an Academy Award for Best Adapted Screenplay. In 2007 he wrote and directed the Oscar-winning film The Golden Compass, adapted from the book by Philip Pullman and starring Nicole Kidman. This was followed by The Twilight Saga: New Moon (2009) and A Better Life (2011), whose star Demián Bichir was nominated for an Academy Award for Best Actor. His novel "The Young World" will be published by Little Brown in 2014.
---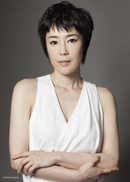 Shinobu Terajima 
Actress
Born in Kyoto on December 28, 1972 into a family of theatre performers and actors. Her father is a Kabuki actor, the 7th Kikugoro Onoe, mother an actress, Sumiko Fuji, and younger brother also a kabuki performer, the 5th Kikunosuke Onoe. She joined Bungakuza in 1992. After leaving Bungakuza, she has been active on stage and in TV dramas.
She won over 10 awards both in Japan and overseas including the 27th Japan Academy Prize for Outstanding Performance by an Actress in a Leading Role for her work in Genjiro Arato's Akame 48 Waterfalls (2003) and Ryuichi Hiroki's Vibrator (2003). She also won Silver Bear for Best Actress at the Berlin International Film Festival, the first time for a Japanese person in 35 years, for her role in Koji Wakamatsu's Caterpillar (2010).
Her main filmography includes Ryuichi Hiroki's It's Only Talk (2006), Zhang Yimou's Riding Alone for Thousands of Miles (2006), Yasuo Tsuruhashi's Love Never to End (2007), Katsuhide Motoki's Kitaro and the Millennium Curse (2008), Shinobu Yaguchi's Happy Flight (2008), Genjiro Arato's The Fallen Angel (2010), Koji Wakamatsu's 11.25: The Day He Chose His Own Fate (2010), Osamu Minorikawa's Sue, Mai & Sawa: Righting the Girl Ship (2013), Koji Wakamatsu's The Millennial Rapture (2013), and Masahiro Kobayashi's Japan's Tragedy (2013). Hitoshi Matsumoto's R100 is due to be released on October 5.
—————————————————–