2013.10.20
[Event Reports]
Japanese Cinema Splash: "Forma" Q&A Session: Notes & Quotes
Q&A session was held for the Japanese Cinema Splash section, "Forma" as follows:

Time & Location:
October 18th (Friday), from 15:15 @TOHO Cinemas Roppongi Hills Screen 1

Appearance:
Ayumi Sakamoto (Director/Original story), Emiko Matsuoka (Actress), Nagisa Umeno (Actress)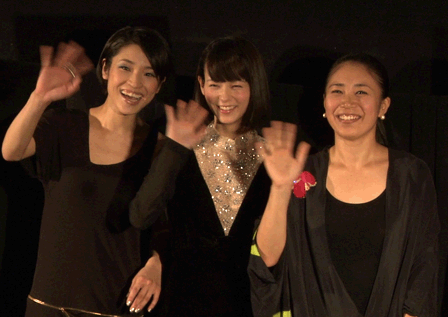 ©2013 TIFF

Ayumi Sakamoto: Thank you for coming today to watch a long and dark movie. I came up with the idea to shoot this film six years ago and spent four years writing the script. But when we started shooting two years ago, I went through some health problems so the film was finally completed this year. I truly thank the people who have supported me throughout the years—the only thing I did was to not give up.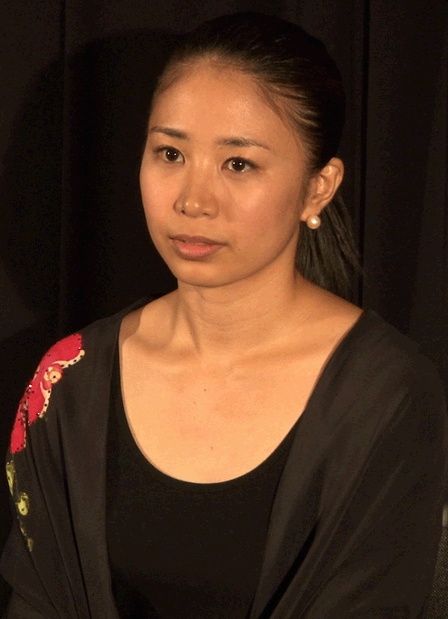 ©2013 TIFF

Emiko Matsuoka: Although the shooting was two years ago, I still clearly remember those days. I focused on not creating any boundaries or limitations in my acting, but on capturing and feeling every moment as I stood in front of the camera.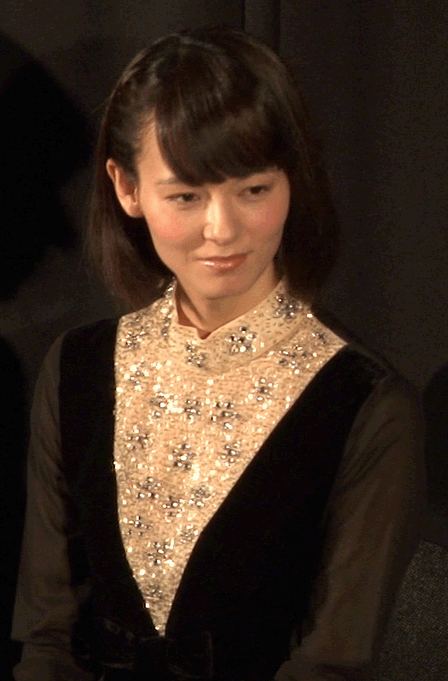 ©2013 TIFF

Nagisa Umeno: This movie, "Forma" means a lot to me so I'm very happy to finally have this film screened. At first, some of the costumes were quite uncomfortable which made it difficult to act as I wanted to. But, Director Sakamoto gave me the chance to talk about the costumes and my acting, which made this film a meaningful experience for my career.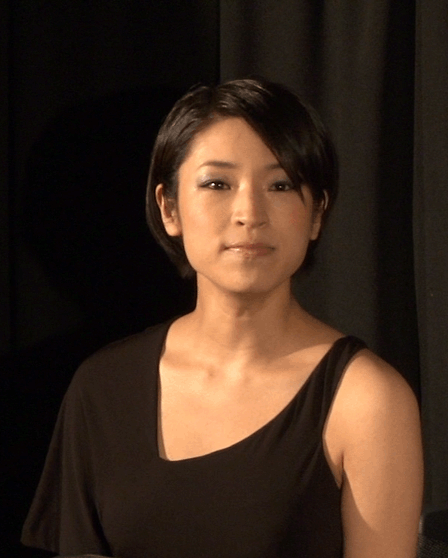 ©2013 TIFF

The first question fell upon the unique title of this film, Forma, to which Director Sakamoto explained, "The word, 'forma' signifies 'form' or 'format' in Latin which basically means 'essence'. I wanted to pursue human essence in this movie. Although Ayako dies, you can still feel her presence and hatred which is in a sense, her 'essence'. On a more romantic note, I translate 'essence' as 'spirit'."

The story portrays two women but Sakamoto remembered that she had Osamu Nagata, the male cast in mind at first. "Instead of focusing on the main characters at the beginning of the film, I wanted to shed light on a 'somebody'—like a person who suddenly comes into your life. That's why I came up with Osamu first." The men in the movie are almost feminine while the women, Ayako in particular, are quite masculine. "The intention wasn't to portray feminine-like men. But the truth is, I did have one thing in mind; to depict women's hatred and disgust towards men and to pulverize men!" Sakamoto shared. "I think the actors understood their role. For example, I remember Ken Mitsuhishi who acted Toshitaka asking me a few questions about his acting, but he was able to jump into his role naturally."

The audiences' interest was directed towards the 24-minute fighting scene at the warehouse. Sakamoto explained that a script didn't exist for this scene. Instead she gave the actresses a long memo outlining Ayako and Yukari's upbringing, personality, what they thought of each other, and their past to present actions. "The rest was improvised. We had two takes of the scene and each time it was very intense with a lot of tension in the air."

Emiko Matsuoka who played Yukari also recalls that "as soon as I entered the warehouse, I had no anxieties because the three of us connected in a way that we pushed each other's buttons the right way…so right that I remember there was malice in the air." Nagisa Umeno, who acted as Ayako added that she wasn't sure about handling such a long off-script scene, but it probably would've been more difficult to create such a fighting scene from a script. "I told myself that all I needed to do was be Ayako herself" Umeno said.

Forma could be described as having a quintessentially Japanese feel through its atmosphere, the camera work, and the coloring. It is a kind of film with a strong Japanese sensibility, as could be felt until the very end, where there is no background music when the credits roll.

Japanese Cinema Splash
"Forma"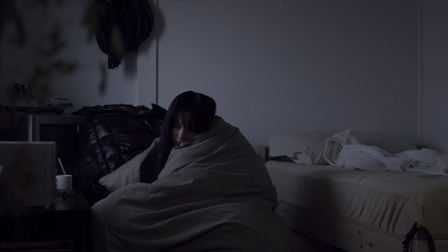 © kukuru inc.
Director/Original Story :
Ayumi Sakamoto
Cast:
Emiko Matsuoka, Nagisa Umeno, Seiji Nozoe, Ken Mitsuishi, Ryo Nishihara