2013.09.11
[Updates]
The 26th TIFF to hold a special-focus screening, "Taiwanese Cinema Renaissance 2013"
The 26th Tokyo International Film Festival (TIFF) will hold a special-focus screening including films by established and veteran directors from Taiwan. Under the title of "Taiwanese Cinema Renaissance 2013," this special screening will be a part of the festival's World Focus section.

26th TIFF World Focus section
Taiwanese Cinema Renaissance 2013
Co-Organizers:Ministry of Culture, Taiwan、Taipei Economic and Cultural Representative Office in Japan
【Feature Films】
27°C-Loaf Rocks(2013) [世界第一麥方]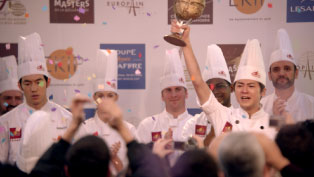 Director: Lin Cheng-sheng Cast: Li Kuo-yim, Meng Keng-ju, Wang Cai-hua
The heart-warming tale of a poor boy turns into a world-class baker, set in southern Taiwan and France.
Soul (2013) [失魂]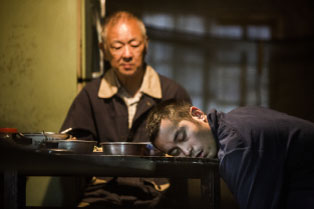 ©3NG FILM
Director: Chung Mong-hong Cast: Jimmy Wong, Joseph Chang, Chen Shiang-chyi
A-Chuan return to his father's home, kills his sister, says: "I saw this body was empty, so I moved in…"
Takao Dancer(2013) [打狗舞]

©2013SNOWMANPICTURES
Directors: Ho Wen-shing, Hwang Ouchul Cast: Ed Pan, Kly Huang, Kuo Yu-ting
Takao Dancer is a timeless portrait of love and suffering, observed in a fresh and tender way through the eyes of promising directors.
Together(2012) [甜‧祕密]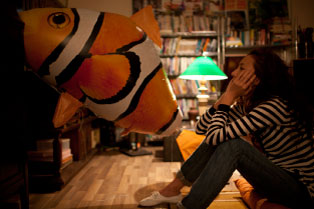 ©REDIRON Co., Ltd.
Director: Hsu Chao-jen Cast: Huang Shao-yang, Lee Lieh, Kenny Bee
A bittersweet observation of contemporary love in Taipei city from a teen perspective.
Zone Pro Site: The Moveable Feast(2013) [總舖師:移動大廚]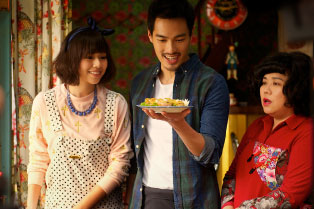 ©2013 1 Production Film Company Central Motion Picture Corporation Lucky Royal Co., Ltd. Encore Film Co., Ltd. Warner Bros. (F.E.) Inc. Ocean Deep Films Yi Tiao Long Hu Bao International Entertain
Director: Chen Yu-hsun Cast: Lin Mei-hsiu, Yo Yang, Kimi Hsia
Zone Pro Site tells about a group of ordinary people trying to revive the legacy of master chefs.
The Sandwich Man(1983) [兒子的大玩偶] – Digitally Restored Version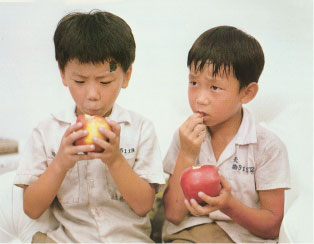 ©Central Motion Picture Corporation
Directors: Hou Hsiao-hsien, Wan Jen, Tseng Chuang-hsiang
Cast: Chen Bo-jeng, Yang Li-ying, Jo Shen-li
This episodic film is adapted from three short stories by novelist Huang Chunming.
Ticket Sales:
Ticket on Sale from October 5(Sat), 2013 on ticket board
tickebo.jp/1310-tiff/